Is Your Water Bill Higher Because of a Leak?
6/22/2022 (Permalink)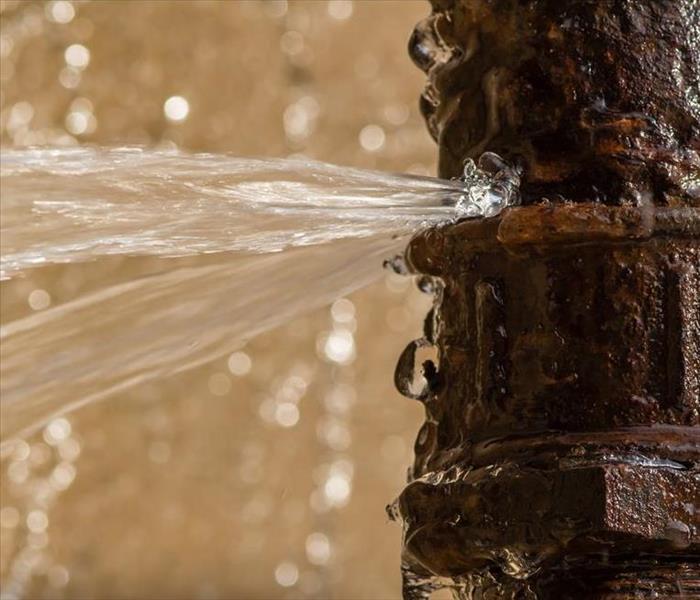 A pipe burst can create more extensive repair en cleanup services in your Greenlake, WA home or commercial property.
Is Your Water Bill Going Up As A Result Of A Leak?
An abnormally high water bill for your commercial building can be perplexing. You might wonder where the extra expense is coming from, and you will want to correct the issue as soon as possible.
If you have no reason to believe that your building has been using significantly more water for business operations, it is possible that you have a water leak somewhere in the pipe system.

Here are several steps to take when dealing with potential leaks.

1. Determine the Likely Sources of the Water Leak

There are many possible sources of leaks in commercial buildings. Has your building had plumbing issues in the past? If so, it may be a good idea to look for signs of a plumbing leak. Check the building for stains, bulging walls, unstable floors, or loose tiles.

Many commercial buildings have water leak sensors installed in the piping systems. These sensors can help you pinpoint the source of the leak.
2. Check Your Insurance Plan

Leaks are often covered under commercial property insurance plans. However, different plans may have different exclusions, and it is important to get familiar with the details of the plan as you begin negotiations with the insurance company.

3. Call a Disaster Cleanup Company for Large Leaks

In more severe cases, a pipe break could create a large leak that will require more extensive repair and cleanup services. Repairing the pipe is just the first step; you must also make sure that the surrounding areas are free from mold and water damage. A professional water restoration company in Greenlake, WA, can help you make sure that the damage from a large leak is contained and mitigated so that your business operations can move forward smoothly.

A high water bill may be frustrating, but taking these steps can help you address the underlying problem quickly and effectively.