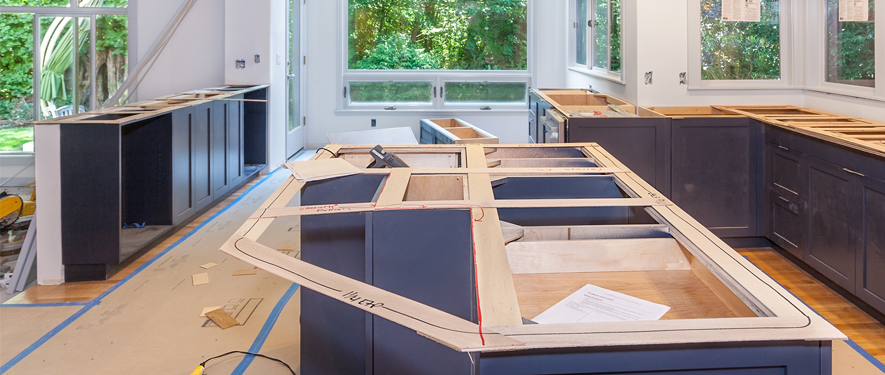 Construction Services, Building and Remodeling Services
Under the umbrella of water and fire damage restoration and professional cleaning services are a variety of building services. This is true because restoration work is reconstruction work, a slew of individual tasks that walk a property from initial disaster to final completion. And our teams do that. Not only do we address properties in the midst of severe damage caused by water, fire and storm, we also reconstruct these properties and make them, like our motto so eloquently says, "Like it never even happened."
Accomplishing both restoration work and the reconstruction work at the property saves property owners both time and money. A single provider is able to better cut costs and provide a more seamless restoration experience.
After the initial damage occurs the immediate concern should be temporary protective measures. Measures like installing roof tarps to prevent further water infiltration, boarding up openings to secure the building from both nature (further storm damage) and man (vandalism and graffiti) as well as the removal of water and debris.
Below we list a variety of services we provide.
Board Up
Carpet Repair and Installation
Document Drying
Dry Cleaning
Drywall Installation
Drywall Removal
Electrical
Electronics Restoration
Fine Art Restoration
Furniture Restoration
General Contracting
Hardwood Floor Repair
HVAC Services
Linoleum Floor Repair
Marble Floor Repair
Move Out
Painting
Plumbing
Portable Power
Roof Tarp
Roofing Services
Scalable Resources
Temporary Fencing
Temporary Warehouse Space
Tile Floor Repair
Tree Removal
General Contractor License #: SERVPS*893QM