How Small Water Leaks Can Cause Big Problems
6/8/2022 (Permalink)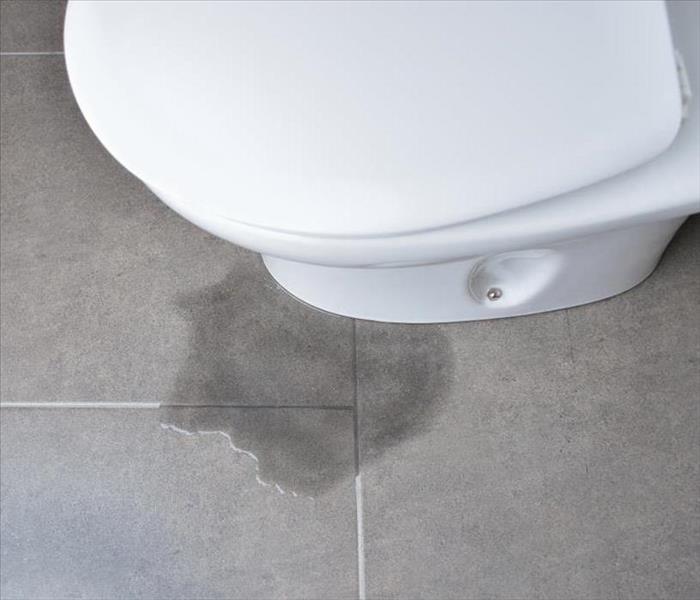 If you suspect a leak in your toilet, contact a plumber to remove the toilet and see if they need to replace the flooring and subfloor around it
How Small Water Leaks Can Create Major Issues
If you've noticed that your water bill has gone up in the last few months and your Seattle, WA, company's water usage hasn't, you want to look for a water leak. Even a tiny leak can cause a tremendous amount of damage when left alone for long enough. Here are some ways water leaks can cause a lot of damage.
Small Pipe Break

It's natural for pipes to wear down over time, so you want to ensure you have a plumbing company regularly evaluate your entire system. If you're worried you have a leak in a pipe in your walls, look for:
Bubbling and discolored drywall
Patches of mold on the wall
Musty smell in the room
When you start to see signs of a pipe leak, you'll want to immediately call a plumber to address the problem. If the water leak has been happening long enough, you might need a water damage repair company to correct the issue.

Leaking Toilet

You could have a leaking toilet and not know it for years. The wax seal on your toilet often begins to wear away and lets small amounts of water slip out around the toilet's base. You will notice a problem when the floor feels soft around the toilet or you are constantly cleaning mold around the bottom of the toilet. If you suspect a leak in your toilet, contact a plumber to remove the toilet and see if they need to replace the flooring and subfloor around it.

Dripping Sink

A sink has multiple places it could leak from and cause problems. The faucet or handles could slowly leak and leach water into the countertops. Or, the water supply line or pipes could drip, destroying the cabinet the sink sits in. If you notice standing water under the cabinet or spongy, soft countertops, contact a professional to address the problem.

A water leak can be a pain to deal with and can cause a lot of damage. However, when you know what signs to look for and rely on the professionals, you'll find that things are much easier to handle.