How To Prevent an Out-of-Control Mold Infestation
4/20/2022 (Permalink)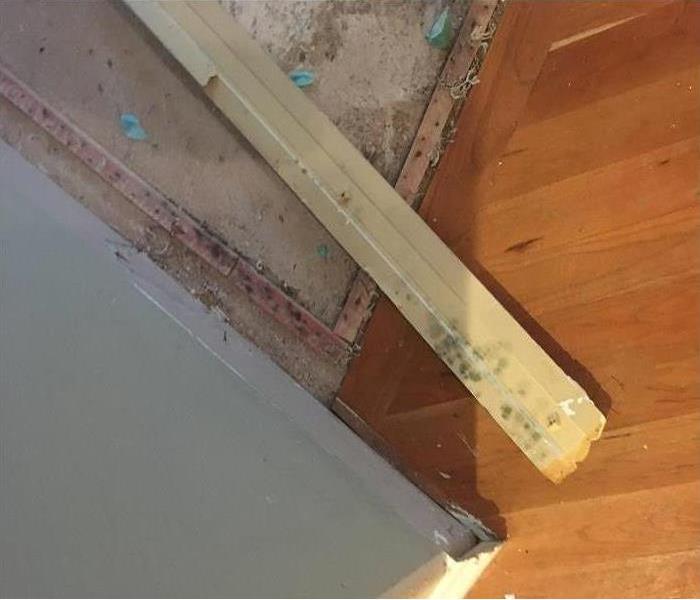 If you think your property might suffer from mold damage, let our SERVPRO team make it "Like it never even happened."
How to Prevent a Mold Infestation From Getting Out of Hand
As a commercial property owner or manager, you have many jobs to juggle. This includes limiting or fixing damage to the premises. Mold is a particularly common cause of harm in commercial buildings.
The invisible spores can spread through the air and grow on organic surfaces. While mold removal services are available, you can save money by stopping the mold infestation before it starts. Here are some ways to prevent a mold problem from getting out of control.

1. Decrease Moisture
Mold grows quickly in dark and wet areas. You should thus limit the amount of moisture in the air. You can do this by installing fans and dehumidifiers throughout the property

2. Keep the HVAC System Clean
Mold often hides in the vents of your building. The spores can then spread into the air whenever you turn on your heater or air conditioner. To prevent this, clean the HVAC system regularly. If you do suspect that the spores have gotten into the vents, call mold removal experts.

3. Know the Signs
To prevent a mold problem from getting out of hand, you need to spot the spores when they first start to grow. Hold regular inspections and focus on wet areas such as crawl spaces and basements. Musty smells and fuzzy stains could be evidence of a mold issue.

Of course, finding the mold is only the first step. Once you suspect that the fungus is starting to grow, contact local commercial mold cleanup professionals. They will be able to remove the mold safely.

Because mold grows quickly, what appears to be a small patch of the fungus can quickly spread throughout your building. To prevent the need for mold removal services, you should keep your Greenlake, WA property dry and clean the vents. If you do find signs of mold on the premises, contact mold remediation specialists who can quickly address the issue.