3 Ways To Control a Mold Problem in Your Home
1/12/2022 (Permalink)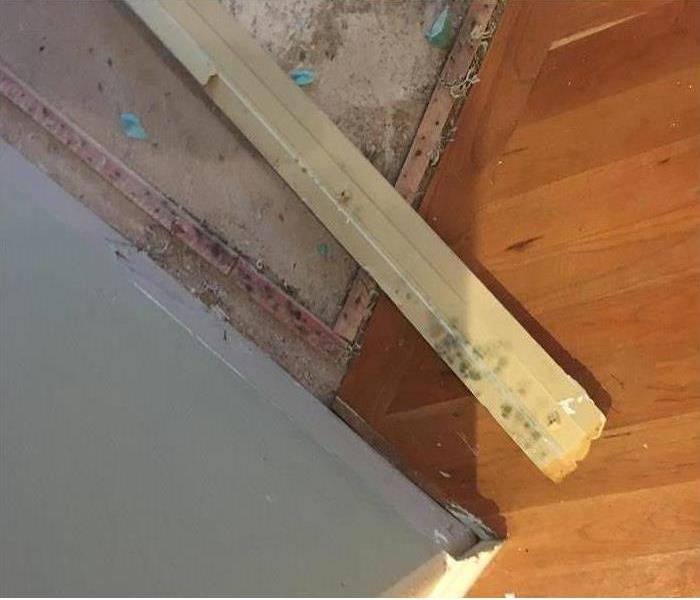 If you think your property might suffer from mold damage, let our SERVPRO team make it "Like it never even happened."
3 Ways To Get Rid Of Mold In Your House
Water damage in your home in Wallingford, WA can be problematic enough on its own. Unfortunately, areas saturated with water are likely to experience mold growth. However, there are various ways you can keep mold under control in your home.

1. Find and Eliminate the Source(s) of Water

As soon as you realize that water is leaking or flooding your home, locating the source(s) of the water can help you know what to do next. If you find that an appliance is leaking, shutting down or turning off that appliance may stop the water from flowing. However, in some instances, you may need to shut off the water in your home. By stopping the flow of water, you will keep the damage contained and lessen the areas where mold is likely to grow.

2. Keep Your Home Dry

Once water is no longer flowing into your home, it's wise to make sure your home is as dry as possible. Using fans and opening windows can help your home dry out more quickly. Since mold grows in warm, damp environments, keeping your home dry will prevent mold from growing. Additionally, quickly taking measurements to keep your home dry can also help to prevent further water damage from occurring.

3. Take Preventative Measurements

Sometimes, you may not notice that mold has grown in your home until it has spread and caused damage. However, it can be helpful to frequently check the areas in your home where mold is most likely to grow. If you do notice any leaks in your home, it's generally best to fix the problem as quickly as possible in order to prevent mold from growing.

With knowledge of how to manage the issue of mold growth in your home, you can also take steps toward mold prevention. If water damage in your home has caused extensive amounts of mold to grow, however, you may want to contact mold remediation experts.